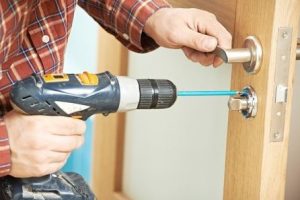 Did you recently move into a new home? If so, congratulations! You're going to love living there, especially if your new home makes you feel safe. One of the ways you can make sure your home is as safe as it can possibly be is by making a few changes to the locks in it when you move in. Take a look at what you should do to locks as soon as you take ownership of a property.
Swap out all of the locks on exterior doors.
The previous owner of your new home may have handed over all the keys to the exterior doors. However, who's to say that the owner didn't give out other spare keys to friends and family members? The truth is that you never know who may have a key to the home you just bought. To be on the safe side, you should swap out all locks located on exterior doors. It'll ensure that you're the only person with keys to your new home.
Install deadbolt locks on the doors as well.
While you're busy swapping out the locks on your exterior doors, you should also consider going ahead and installing deadbolts on those same doors. Deadbolts will allow you to add another layer of safety to your doors. Once you're inside your home, you will be able to lock them, which will make it difficult for anyone to break in or kick your doors down. You'll get a peace of mind that you just wouldn't get with regular locks alone.
Have copies of all your keys made.
While you don't want to have too many spare keys floating around out there, you should make at least a couple copies of your house keys just in case you lose yours. You might also consider giving a spare to a trusted friend or family member for safekeeping. In the event that you need someone to get access to your home quickly, you will know there is someone out there with a key who can do it.
Would you like to swap out your home's existing locks or have deadbolts installed? JC Security can handle it for you and answer any questions you might have about residential locks and keys. Call us at 920-716-4449 today to obtain our services.