Locksmith Services
FOR AN IMMEDIATE RESPONSE TEXT BRAD – 920-750-3996
When you Google "locksmith near me and mobile locksmith in Appleton, WI," you'll find that there are plenty of options for you to choose from. It might make you wonder why you should select a company like JC Security over all the rest. One of the best reasons to pick us is because of all the fast and reliable locksmith services that we provide for our customers.
When JC Security was first founded more than a decade ago, we staked our reputation on our ability to help customers with car keys. From lending a hand when people locked their keys in their cars to creating brand-new car keys for them when their keys went missing, we've helped provide expert locksmith services like automotive car key duplication and generation and vehicle lockouts for years.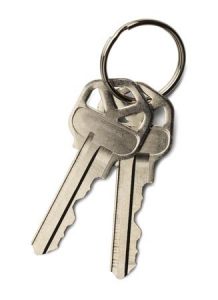 But we've also expanded and started offering many other locksmith services, too, thanks to our more than 40 years of collective locksmithing and security experience. Here are some of the services that JC Security can deliver to you:
Exit devices
Door closers
Patio door hardware and services
Boat, camper, ATV, and motorcycle key generation and duplication
Cabinet and office furniture locks
What Should I Look for in a Locksmith Near Me?
When looking for a reliable locksmith, you should consider more than just the services that they can provide for you. You should check to see if they're a member of the Associated Locksmiths of America as well. At JC Security, we're a proud member of this organization and feel as though it shows that you can trust us to provide you with superior locksmith services.
JC Security also has a lot of the other qualities that people look for when they're trying to find a locksmith. You'll find that we are fast, reliable, and affordable. We work hard to keep our prices lower than the prices offered by our competition, and we promise that you won't find a better deal on locksmith services than you will through us.
At JC Security, it's also very important to us that our customers get the best possible experience. As you'll see when you check out the reviews that our customers have left for us in the past, those who work with us are quick to use words like "professional" and "polite" when referring to us. They're also quick to praise our prices and the fact that we go above and beyond to set people up with services quickly when they call on us.
How a Mobile Locksmith Can Help You
It's obviously impossible to plan for the day when you're going to lock your keys in your car. It's why you need to have a great mobile locksmith on standby at all times. At JC Security, we'll be ready at just about any time to supply you with the mobile locksmith that you need to get back into your car and get back on the road
For more information, give us a call at 920-716-4449 today to schedule locksmith services or fill out this handy form to get a quote for any of the services that we can provide for you.