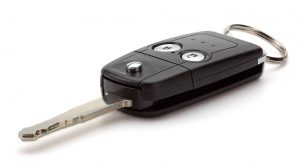 Standard High Security Automotive Keys
FOR AN IMMEDIATE RESPONSE TEXT BRAD – 920-750-3996
Did you lose your car keys? Or do you simply want to make yourself a spare set of keys for your vehicle? Rather than running to your local car dealership and paying a small fortune for automotive keys, let JC Security provide them for you. We create laser cut car keys and high security keys in Green Bay, WI for just about any make and model car, including domestic and foreign cars and trucks and things like motorcycles and mopeds. We'll come to almost any location in Northeast Wisconsin and make new keys for you from scratch so that you don't have to worry about dealing with a dealership.
JC Security has been lending a hand to vehicle owners for more than a decade now and providing them with everything from regular car keys to transponder keys and even car key fobs. We have more than 40 years of collective experience as far as locksmithing is concerned, which gives us the unique ability to make car keys quickly at an affordable price. We can get you right back out on the road when you turn to us for laser cut car keys and high security keys.
Foreign Keys
If you have a foreign car parked in your driveway, you might be under the impression that a regular locksmith can't help you out. However, this couldn't be further from the truth! As a proud member of the Associated Locksmiths of America, we're happy to help those who need to have keys made for foreign cars. We can beat the prices offered at most car dealerships and put new foreign keys into your hands in a matter of just hours.
Car Keys
Few things are as realizing that you've lost your car keys. It can prevent you from driving your car around. It can also throw off your entire schedule and take a major toll on your family if you're not able to replace your keys right away. JC Security can make the process of creating and programming laser cut car keys and high security keys easier on you. We will send a locksmith out to your car immediately to start making new keys for your vehicle.
Truck Keys
Do you have a truck that you drive around for work? If so, losing the keys to it can prevent you from doing your job and stop you from providing your customers with the best service possible. Instead of shutting down your operation for the day after noticing that your keys are gone, give JC Security a call and let us make new truck keys for you in a hurry. We can have a locksmith take a trip out to your truck to make laser cut car keys and high security keys for you. It'll get your business back up and running and help you avoid hurting your bottom line.
Motorcycle Keys
It's fairly easy to lose your motorcycle keys when you take your bike out for a ride. There are so many other things that you need to keep tabs on while you're riding, including your helmet and all your motorcycle gear. It can cause you to lose track of the keys to your motorcycle. If you're ever put in a position where you can't find your motorcycle keys, touch base with JC Security to see how quickly we can replace them for you. You'll be back on your bike in no time.
Moped Keys
In addition to replacing motorcycle keys, we also provide keys for mopeds. One of our locksmiths will cut the standard keys you need to start riding around on your moped again.
Do you need laser cut car keys and high security keys in Green Bay, WI? Give JC Security a call at 920-716-4449 today and let us know what kind of keys you need. You can also fill out this form to obtain a quote for car, truck, motorcycle, and moped keys.